Assistant Professor; Soil Microbiologist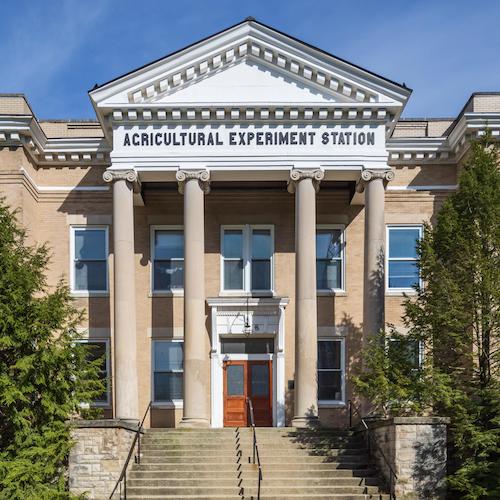 The department of Plant and Soil Sciences in the College of Agriculture, Food and Environment, is seeking a Soil Microbiologist. This is an Assistant Professor, tenure eligible position with a 12-month appointment and approximately 70% research, 25% teaching, and 5% service responsibilities. The annual DOE will be aligned with this colleague's strengths and college/department needs.
Research: Our new colleague will develop an interdisciplinary, innovative research program in soil microbiology/microbial ecology. Scholars whose interests include the following are encouraged to apply: the importance of soil microbes in providing ecosystem/critical zone services, the microbiome and soil health, microbial biodiversity-function relationships, plant-soil-microbe relationships, impact of climate change on soil microbial communities, coupling microbial and biogeochemical models, soil microbial impact on the hydrologic cycle, and/or the role of microbes in remediation of contaminated soils. Scientists whose skillset incorporates state-of-the art approaches, such as molecular, spectroscopic, genomics, bioinformatics, and/or high-resolution imagery, as well as more traditional soil microbial and nutrient cycling techniques (especially those related to soil nitrogen cycling and soil health assessment) are encouraged to apply.
Teaching: This faculty member will contribute to the growing Agricultural Ecosystem Sciences and Natural Resources and Environmental Science undergraduate degree programs. Teaching will include a course in soil microbiology plus courses in other soil microbiome-related topics. The incumbent will also mentor MS and PhD students in the Integrated Plant & Soil Sciences graduate degree program.
Service: As a land-grant university, service to department, college, university, professional society, and/or society at large is expected.
Completed applications should include the following: a cover letter, resume, statements of research and teaching interests, and a diversity, equity, and inclusion statement. In addition, names and contact information of three individuals from whom letters may be requested should be included in the application packet. Applications should be submitted by February 14, 2022 for full consideration while the position will remain open until filled. Please use the University of Kentucky's electronic application process to apply. In your uploaded document please begin with a cover letter that outlines your approach to the position's qualifications, responsibilities, and vision for innovative and impactful programs that address existing and emerging issues for a diverse and inclusive community, followed by the name, address, email, and phone number for three references, and conclude with career curriculum vita and relevant statements.
Attached application materials are to include:
• Current curriculum vitae
• Academic Transcripts
• Letter of interest (upload under Cover Letter)
• Relevant Statements (upload under Specific Request 1)
• Names and contact information for three references (upload under Specific Request 2)
For questions regarding the submittal of application materials, contact UK Human Resources at (859) 257-9555 option 2. Candidate questions may be directed to the Search Committee Chair Dr. Dave McNear, Jr. at dave.mcnear@uky.edu. Applications will be accepted until an acceptable applicant is found.
The University of Kentucky and the College of Agriculture, Food and Environment (CAFE) are committed to creating a diverse, equitable and inclusive environment of mutual respect where all members of our community are able to fully engage, belong, and succeed. We support and welcome applicants of all identities such as but not limited to race, ethnicity, gender identity and expression, perspectives, beliefs, sexual orientation, national origin, religious belief, age, and, all qualified candidates are encouraged to apply. The University of Kentucky is an equal opportunity university. We encourage applications from women, minorities, and all interested and qualified people. The EEO Coordinator is Tim West, S-105 Agricultural Science North, University of Kentucky, Lexington KY 40546-0091.
The University of Kentucky considers the health, safety and well-being of our entire community to be a top priority. In alignment with this priority, all new hires must provide proof of COVID-19 vaccination or obtain an approved medical or religious exemption as a condition of employment. For areas that fall under the federal CMS mandate, start of employment cannot occur until two weeks after receiving the full COVID-19 vaccination series or upon obtaining an approved exemption. Only vaccines approved by the World Health Organization can be accepted.
The University of Kentucky is a great college to work for, according to a 2021 survey conducted by Modern Think. For the fourth consecutive year, the university has been recognized by the research and consulting leader in the work environment.
The University of Kentucky is proud to offer a generous employee benefits package. We provide insurance, retirement savings, tools for your financial security and many benefits for your well-being.
UK offers professionals a wide array of fulfilling opportunities for staff and faculty. We offer a supportive work environment and the shared goal of supporting the greater good of our students, patients and colleagues. Join us, and you'll be part of something truly special. Our University is recognized worldwide for excellence in teaching, research and service and as a catalyst for intellectual, social, cultural and economic development.