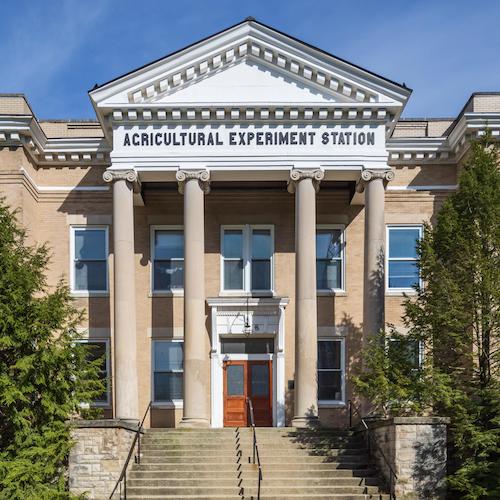 This is a full-time, twelve-month, tenure-eligible position in the Regular Title Series. The anticipated distribution of effort is 70% research, 25% teaching, and 5% service. The candidate should have an interest in conducting policy-relevant research in regional economics, community economic development, or related fields such as health economics with a particular focus on rural areas of the United States.
The successful candidate is expected to: 1) develop a nationally recognized research program evidenced by publications in leading peer-reviewed scholarly journals; 2) successfully attract external funding to support research efforts, including funding of graduate students; 3) demonstrate a commitment to working with teams of researchers on interdisciplinary research problems including working with the Community and Economic Development Initiative of Kentucky (CEDIK); 4) direct graduate student research; 5) contribute to the multi-functional, land-grant mission of the Department through outreach and engagement efforts with community stakeholders; and 6) exhibit excellence in classroom instruction at both the undergraduate and graduate level.
 
For more information about the Department of Agricultural Economics please visit http://agecon.ca.uky.edu/.
 
QUALIFICATIONS: A Ph.D. in agricultural economics, economics, or a closely related field with an emphasis on regional economics and/or community economic development. Other qualifications include the ability to conduct high-level independent research, direct graduate student research, and effectively teach at both the undergraduate and graduate levels. Outstanding written and verbal communication skills are required as are strong quantitative skills.
 
LOCATION: University of Kentucky, Lexington, KY
 
SALARY AND BENEFITS: Salary and fringe benefits are competitive with those of other leading land-grant universities. More information about comprehensive benefits can be found at www.uky.edu/HR/benefits.
 
APPLICATION: Application can be made online and requires a cover letter, curriculum vitae, graduate transcripts, contact information for three references, and a job paper. Applications will be reviewed beginning December 1, 2023, and continue until the position is filled.
Faculty and staff of the College of Agriculture, Food and Environment (CAFE) are committed to creating an inclusive environment of mutual respect where students are encouraged to achieve their highest potential, regardless of, but not limited to race, ethnicity, gender identity and expression, sexual orientation, national origin, religion, age, ability, and socioeconomic status. The goal is to work together as a diverse group of engaged students, faculty, and staff to ensure all feel welcome, safe, accepted, and included. The University of Kentucky is an equal opportunity university. We encourage applications from women, minorities, and all interested and qualified people. The EEO Coordinator is Tim West, S-105 Agricultural Science North, University of Kentucky, Lexington, KY 40546-0091.
 
The Environment
The College of Agriculture, Food and Environment (CAFE) is fulfilling the land-grant promise of educational excellence, civic leadership, transformational research, and shared knowledge serving the common good. We serve the people of the Commonwealth and across the world through education, outreach, service, and research by finding solutions to improve lives today and create a sustainable future. We integrate teaching, research, and extension in our work. We recruit, retain, and graduate students who are competent, responsible, and workforce ready. For more than 130 years, CAFE has provided research results to the community. From traditional labs and research farms to high-tech diagnostic and research centers, we offer science-based, practical solutions that affect the everyday lives of Kentuckians and people around the world. Our Cooperative Extension programs are engaged in Kentucky's 120 counties, identifying and addressing needs not only in agriculture and natural resources, but also 4-H and youth development, family and consumer sciences, as well as community & economic development. We create a welcoming and inclusive environment that allows our faculty, staff, and students to reach their highest potential. We recognize people with diverse backgrounds and experiences are essential to decision making, problem solving, and innovation each and every day.
 
The University of Kentucky is a university with approximately 23,000 undergraduate and 8,900 graduate students. UK is Kentucky's flagship university and a land grant institution. We have a university commitment to improve the lives of Kentuckians and beyond and that is why environmental stewardship and sustainability are core parts of our institution's legacy. We are recognized as a Tree Campus USA by the Arbor Day Foundation, a Gold level Bicycle Friendly University by The League of American Bicyclists, and are recognized as a STARS (Sustainability Tracking, Assessment & Rating System) Silver Rating by the Association for the Advancement of Sustainability in Higher Education. The university is geographically near downtown Lexington, which offers the vibrancy of an urban location while being in close proximity to working landscapes and recognized wilderness areas. It is a thriving community of 320,000+ with a strong commitment to quality of life, education, and the arts. Lexington is in the Bluegrass Region, an internationally acclaimed cultural landscape and agricultural region.
Contact:
Dr. Alison Davis
Search Committee Chair
Department of Agricultural Economics 411 C.E. Barnhart Building
University of Kentucky Lexington, KY 40546-0276
859-257-7260
alison.davis@uky.edu
The University of Kentucky is a great college to work for, according to a 2021 survey conducted by Modern Think. For the fourth consecutive year, the university has been recognized by the research and consulting leader in the work environment.
The University of Kentucky is proud to offer a generous employee benefits package. We provide insurance, retirement savings, tools for your financial security and many benefits for your well-being.
UK offers professionals a wide array of fulfilling opportunities for staff and faculty. We offer a supportive work environment and the shared goal of supporting the greater good of our students, patients and colleagues. Join us, and you'll be part of something truly special. Our University is recognized worldwide for excellence in teaching, research and service and as a catalyst for intellectual, social, cultural and economic development.