Chair of Department of Veterinary Science and Director of Maxwell H. Gluck Equine Research Center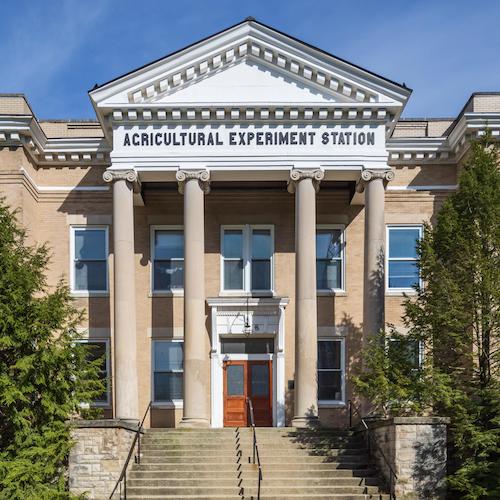 The College of Agriculture, Food and Environment, University of Kentucky, Lexington, Kentucky, invites applications for the position of Chair of the Department of Veterinary Science who also serves as a Director of the Maxwell H. Gluck Equine Research Center. In addition, this position will work collaboratively with the Gluck Equine Research Foundation and its Board of Directors. The Chair of the Department of Veterinary Science provides academic leadership for faculty members located in the Gluck Equine Research Center and the UK Veterinary Diagnostic Laboratory (UKVDL). This is a tenure eligible, 12-month appointment in the Department of Veterinary Science with the distribution of effort negotiable on appointment and annually thereafter in compliance with university regulations. 
 
The focus of the Maxwell H. Gluck Equine Research Center is the scientific discovery, education, and dissemination of information for the health and wellbeing of the horse. Furthermore, the Gluck Center strives to be an international leader in equine research and to collaborate with the equine industry and veterinary community, as well as educating the next generation of researchers through its graduate program. The Gluck Equine Research Center has seven areas of expertise, including infectious diseases, immunology, genetics and genomics, musculoskeletal science, parasitology, reproductive health, and toxicology.
 
The Director of the Gluck Equine Center works closely with the University of Kentucky Gluck Equine Research Foundation Board and the college administration to direct programmatic investment of the income from a current endowment(s) and provide leadership to ensure the continued success of the philanthropic program. The Director of the Gluck Equine Center is expected to sustain highly visible and exceptionally cooperative relationships with all sectors of the large and growing equine interests. Global relationships are an integral part of the Kentucky equine industry, and candidates with international experience are highly desirable.
 
The UKVDL is a nationally and internationally recognized center for diagnostic excellence, serves the full breadth of animal industries and is fully accredited by the American Association of Veterinary Laboratory Diagnosticians. Located in the heart of the Thoroughbred breeding industry, with long-standing and productive collaborations with equine hospitals, farms, and the Gluck Equine Research Center, the UKVDL is uniquely situated to study all aspects of equine health and disease. The UKVDL houses faculty and staff members with specialization in pathology, ruminant extension, toxicology, microbiology, serology, clinical pathology and epidemiology. The UKVDL conducts collaborative research and participates in the cooperative teaching program with Lincoln Memorial University for senior DVM students. The operational mission of the laboratory is overseen by the UKVDL Director, who reports directly to the Associate Dean for Research for the College of Agriculture, Food and the Environment.
 
The department chair administrative duties include but are not limited to:
· academic leadership, including, but not limited to, faculty development, annual performance reviews, two- and four-year reviews, dossier preparation, curriculum changes and development, overall faculty mentorship, faculty/staff searches, periodic program reviews/implementation, accreditation (as appropriate), institutional and Southern Association of Colleges and Schools reporting
 
· maintain a working collaborative relationship with the UKVDL on projects, which advance veterinary knowledge and wellness of the horse and associated industries.
· provide leadership to support the timely dissemination of information to stakeholders.
· oversight and development of strategic plan to support equine research farms and facilities.
· fiscal analysis and strategic financial management, fiscal and reporting accountability to a variety of funding sources and entities
 
· innovative entrepreneurial activities for each and across mission areas
 
· personnel management, faculty and staff development
 
· stewardship of physical facilities and information technology resources
 
· compliance with university governing and administrative regulations
 
· internal and external communication
 
· citizenship on behalf of the college and university
 
· taking actions for increasing diversity, equity, and inclusion
 
While leading the advancement of the departmental mission in equine health and wellbeing, the successful candidate will be a key partner in the College of Agriculture, Food and Environment's interdepartmental UK Ag Equine Programs (www.ca.uky.edu/equine). The mission of the Ag Equine Programs is to collaborate with equine related organizations and people throughout the Commonwealth to enhance Kentucky's reputation as the "Horse Capital of the World" through education, research, and service.
 
The Environment
The College of Agriculture, Food and Environment (CAFE) is fulfilling the land-grant promise of educational excellence, civic leadership, transformational research, and shared knowledge serving the common good. We serve the people of the Commonwealth and across the world through education, outreach, service, and research by finding solutions to improve lives today and create a sustainable future. We integrate teaching, research, and extension in our work. We recruit, retain, and graduate students who are competent, responsible, and workforce ready. For more than 130 years, CAFE has provided research results to the community. From traditional labs and research farms to high-tech diagnostic and research centers, we offer science-based, practical solutions that affect the everyday lives of Kentuckians and people around the world. Our Cooperative Extension programs are engaged in Kentucky's 120 counties, identifying and addressing needs not only in agriculture and natural resources, but also 4-H and youth development, family and consumer sciences, as well as community & economic development. We create a welcoming and inclusive environment that allows our faculty, staff, and students to reach their highest potential. We recognize people with diverse backgrounds and experiences are essential to decision making, problem solving, and innovation each and every day.
 
The University of Kentucky is a university with approximately 22,000 undergraduate and 8,800 graduate students. UK is Kentucky's flagship university and a land grant institution. We have a university commitment to improve the lives of Kentuckians and beyond and that is why environmental stewardship and sustainability are core parts of our institution's legacy. We are recognized as a Tree Campus USA by the Arbor Day Foundation, a Gold level Bicycle Friendly University by The League of American Bicyclists, and are recognized as a STARS (Sustainability Tracking, Assessment & Rating System) Silver Rating by the Association for the Advancement of Sustainability in Higher Education. The university is geographically near downtown Lexington, which offers the vibrancy of an urban location while being in close proximity to working landscapes and recognized wilderness areas. It is a thriving community of 320,000+ with a strong commitment to quality of life, education, and the arts. Lexington is in the Bluegrass Region, an internationally acclaimed cultural landscape and agricultural region.
Salary and Benefits
Salary is commensurate with training and experience. Employment at UK is subject to fund availability and comes with diverse rewards, focusing on your total wellbeing and career development, with leadership striving to provide a strong work-life integration. The university generously contributes to employees' retirement plans, medical coverage, and life insurance. In addition, UK offers optional benefits such as dental and vision insurance, additional retirement plans and much more. To learn more about these benefits, please visit: www.uky.edu/HR/benefits.
Qualifications
Our new colleague will have an earned terminal degree (PhD and/or DVM/VMD (or equivalent degree) appropriate for faculty appointment in a CAFE academic unit at the professor rank in a tenure-eligible title series at the University of Kentucky. The demonstration of national to international achievement record of excellence in instruction, peer-reviewed scholarship, extramural funding is expected. The Chair and Director will be able to lead an equine center of international stature, and must embrace the full scope of the land grant mission, including research, education, extension, and service.
 
Questions should be directed to
Dr. S. Reddy Palli, Search Committee Chair
S-225 Agricultural Science Building North,1100 South Limestone Street
University of Kentucky, Lexington, Kentucky 40546-0091
Phone: (859) 257-7450, Email: rpalli@uky.edu
Application
Applications should be submitted by May, 20, 2022, for full consideration while the position will remain open until filled. Please use the University of Kentucky's electronic application process to apply. In your uploaded document please begin with a letter of interest that outlines your approach to the position's responsibilities, and vision for innovative and impactful programs that address existing and emerging issues for a diverse and inclusive community (Upload under Cover Letter). Include a research interests statement, public service statement, teaching portfolio (at least syllabi/course assignments/other evidence) (Upload the combined documents as Specific Request 1). Attach a career CV (hyperlink to representative publications for sample publications), as well as names/contact information for at least three references when prompted in the application.
To apply for this position click on the quicklink: https://ukjobs.uky.edu/postings/385074
or copy and paste the URL into your browser
Click Apply for this Posting
Follow the instructions on how to create an account.
Complete the Employment Application and upload the required documents.
If you need assistance with the electronic application process, contact HR/ Employment, phone (859) 257-9555, press 2, or email ukjobs@email.uky.edu.
 
The University of Kentucky and the College of Agriculture, Food and Environment (CAFE) are committed to creating a diverse, equitable and inclusive environment of mutual respect where all members of our community are able to fully engage, belong, and succeed. We support and welcome applicants of all identities such as but not limited to race, ethnicity, gender identity and expression, perspectives, beliefs, sexual orientation, national origin, religious belief, age, and, all qualified candidates are encouraged to apply. The University of Kentucky is an equal opportunity university. We encourage applications from women, minorities, and all interested and qualified people. The EEO Coordinator is Tim West, S-105 Agricultural Science North, University of Kentucky, Lexington, KY 40546-0091.
The University of Kentucky is a great college to work for, according to a 2021 survey conducted by Modern Think. For the fourth consecutive year, the university has been recognized by the research and consulting leader in the work environment.
The University of Kentucky is proud to offer a generous employee benefits package. We provide insurance, retirement savings, tools for your financial security and many benefits for your well-being.
UK offers professionals a wide array of fulfilling opportunities for staff and faculty. We offer a supportive work environment and the shared goal of supporting the greater good of our students, patients and colleagues. Join us, and you'll be part of something truly special. Our University is recognized worldwide for excellence in teaching, research and service and as a catalyst for intellectual, social, cultural and economic development.