Agriculture Extension Associate Senior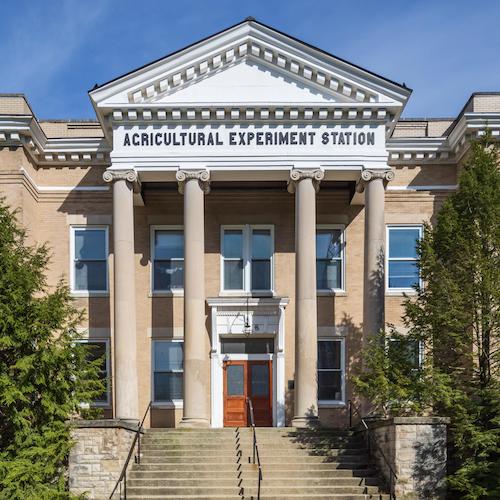 The Plant and Soil Sciences Department at the University of Kentucky is seeking a Senior Extension Associate to provide leadership in urban and rural water quality educational programming in collaboration with Kentucky Cooperative Extension Service (CES) Specialists and Agents across 120 counties. This position will focus on educational programming related to land use impacts to water quality and quantity in urban and rural Kentucky. There are two major focus areas of this position related to water:
1. The successful candidate will coordinate with county CES agents to deliver education programming to the 104 permitted Municipal Separate Storm Sewer System communities to help meet EPA Stormwater Minimum Control Measures
2. When appropriate, the successful candidate will work with a team of faculty, staff, agents and state and private agencies (e.g. Kentucky Geological Survey, Division of Water, commodity groups) to address surface and ground water quantity and quality issues in western Kentucky.
 
The successful candidate will be expected to have excellent written and oral communication skills and able to deliver educational programming through multiple media outlets including but not limited to oral presentations, extension bulletins, webpages, television, radio, video, photography and podcasts.
The University of Kentucky considers the health, safety and well-being of our entire community to be a top priority. In alignment with this priority, all new hires must provide proof of COVID-19 vaccination or obtain an approved medical or religious exemption as a condition of employment. For areas that fall under the federal CMS mandate, start of employment cannot occur until two weeks after receiving the full COVID-19 vaccination series or upon obtaining an approved exemption. Only vaccines approved by the World Health Organization can be accepted.
The University of Kentucky is a great college to work for, according to a 2021 survey conducted by Modern Think. For the fourth consecutive year, the university has been recognized by the research and consulting leader in the work environment.
The University of Kentucky is proud to offer a generous employee benefits package. We provide insurance, retirement savings, tools for your financial security and many benefits for your well-being.
UK offers professionals a wide array of fulfilling opportunities for staff and faculty. We offer a supportive work environment and the shared goal of supporting the greater good of our students, patients and colleagues. Join us, and you'll be part of something truly special. Our University is recognized worldwide for excellence in teaching, research and service and as a catalyst for intellectual, social, cultural and economic development.