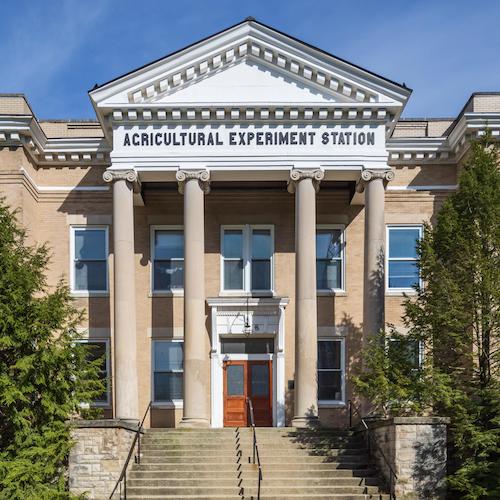 The Scientist II will manage the laboratory, assist with experiments, grant writing, and teaching.
Will be expected to maintain lab supplies, reagents, and chemicals as well as develop and ensure compliance with university research policies and train other lab personnel in appropriate protocols and procedures.
This position will:
Manage research at the Aged Horse Research Center
Assist with teaching at the Aged Horse Research Center
Be responsible for laboratory management
Assist in preparing grants and manuscripts
Uphold professional standards
Demonstrate customer service
Contribute to organizational improvement 
Please note: The University of Kentucky accepts qualifying equivalencies for employment education and experience minimum requirements.  This position requires a PhD and no experience.  Other acceptable equivalencies include:
 
A Master's Degree and three (3) years of related experience
A Bachelor's Degree and five (5) years of related experience, etc.  
Fore more information regarding UK equivalencies, please click here. 
The University of Kentucky considers the health, safety and well-being of our entire community to be a top priority. In alignment with this priority, all new hires must provide proof of COVID-19 vaccination or obtain an approved medical or religious exemption as a condition of employment. For areas that fall under the federal CMS mandate, start of employment cannot occur until two weeks after receiving the full COVID-19 vaccination series or upon obtaining an approved exemption. Only vaccines approved by the World Health Organization can be accepted.
The University of Kentucky is a great college to work for, according to a 2021 survey conducted by Modern Think. For the fourth consecutive year, the university has been recognized by the research and consulting leader in the work environment.
The University of Kentucky is proud to offer a generous employee benefits package. We provide insurance, retirement savings, tools for your financial security and many benefits for your well-being.
UK offers professionals a wide array of fulfilling opportunities for staff and faculty. We offer a supportive work environment and the shared goal of supporting the greater good of our students, patients and colleagues. Join us, and you'll be part of something truly special. Our University is recognized worldwide for excellence in teaching, research and service and as a catalyst for intellectual, social, cultural and economic development.