Assistant Professor of Veterinary and Medical Entomology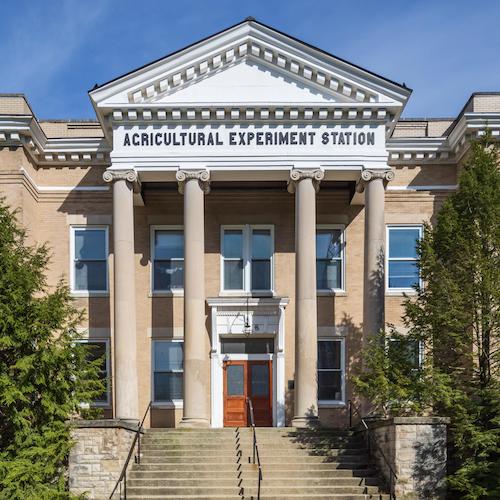 The Department of Entomology in the College of Agriculture, Food and Environment at the University of Kentucky is seeking a broadly trained entomologist who will address the integrated management of arthropod pests that affect humans and animals. This combined extension and research position is located at the University of Kentucky's main campus in Lexington, KY and will be collaborating with the Kentucky Department for Public Health up to 50% of the time, contributing to State One Health Initiatives. The selected candidate is expected to address issues facing the livestock and equine industries. This individual is expected to develop an internationally recognized program and actively pursue external funding opportunities in collaboration with faculty members from the Departments of Entomology, Animal Sciences and Veterinary Science in College of Agriculture, Food and Environment (CAFE), in addition to other faculty members from the Colleges of Medicine and Public Health. Collaborations with the Kentucky Department for Public Health may include vector-borne disease planning, training of staff, public outreach and education, assisting with media inquiries, arthropod-related outbreaks, public health emergencies, case investigation, and control of vector-borne diseases. Areas of extension and applied research emphasis could broadly include development and implementation of tools for the management of arthropod pests and vectors of human and equine/livestock pathogens, and address stakeholder needs. The incumbent is also expected to mentor graduate students and contribute to the graduate education programs in CAFE (Entomology, Animal Science and Veterinary Sciences), College of Medicine and Public Health. Publication in peer-reviewed journals and extension products are also expected.
The Environment: The College of Agriculture, Food and Environment (CAFE) is fulfilling the land-grant promise of educational excellence, civic leadership, transformational research, and shared knowledge serving the common good. We serve the people of the Commonwealth and across the world through education, outreach, service, and research by finding solutions to improve lives today and create a sustainable future. We integrate teaching, research, and extension in our work. We recruit, retain, and graduate students who are competent, responsible, and workforce ready. For more than 130 years, CAFE has provided research results to the community. From traditional labs and research farms to high-tech diagnostic and research centers, we offer science-based, practical solutions that affect the everyday lives of Kentuckians and people around the world. Our Cooperative Extension programs are engaged in Kentucky's 120 counties, identifying and addressing needs not only in agriculture and natural resources, but also 4-H and youth development, family and consumer sciences, as well as community & economic development. We create a welcoming and inclusive environment that allows our faculty, staff, and students to reach their highest potential. We recognize people with diverse backgrounds and experiences are essential to decision making, problem solving, and innovation each and every day.
The University of Kentucky is a university with approximately 22,000 undergraduate and 8,800 graduate students. UK is Kentucky's flagship university and a land grant institution. We have a university commitment to improve the lives of Kentuckians and beyond and that is why environmental stewardship and sustainability are core parts of our institution's legacy. We are recognized as a Tree Campus USA by the Arbor Day Foundation, a Gold level Bicycle Friendly University by The League of American Bicyclists, and are recognized as a STARS (Sustainability Tracking, Assessment & Rating System) Silver Rating by the Association for the Advancement of Sustainability in Higher Education. The university is geographically near downtown Lexington, which offers the vibrancy of an urban location while being in close proximity to working landscapes and recognized wilderness areas. It is a thriving community of 320,000+ with a strong commitment to quality of life, education, and the arts. Lexington is in the Bluegrass Region, an internationally acclaimed cultural landscape and agricultural region.
Salary and Benefits: Salary is commensurate with training and experience. Employment at UK is subject to fund availability and comes with diverse rewards, focusing on your total wellbeing and career development, with leadership striving to provide a strong work-life integration. The university generously contributes to employees' retirement plans, medical coverage, and life insurance. In addition, UK offers optional benefits such as dental and vision insurance, additional retirement plans and much more. To learn more about these benefits, please visit: www.uky.edu/HR/benefits.
Applicants should submit a CV, statements of extension and research interests (2-3 pages each; upload under Specific Request 1), a statement of diversity indicating how your previous experiences have prepared you to contribute to an inclusive institutional culture (1 page; upload under Specific Request 2), up to five selected reprints (upload under Specific Request 3), and an application cover letter describing background and expertise specifically related to this position at the University of Kentucky. Please also include the names and addresses of four individuals who may be contacted for letters of reference when prompted in the application process.
Application priority deadline is May15, 2023, however this posting will remain open until filled.
Date Position is Available: July 1, 2023 ** or as mutually agreed upon
Candidates may contact: Drs. Ric Bessin and Stephen Dobson, Co-Chairs, Search Committee rbessin@uky.edu and sdobson@uky.edu.
The University of Kentucky is a great college to work for, according to a 2021 survey conducted by Modern Think. For the fourth consecutive year, the university has been recognized by the research and consulting leader in the work environment.
The University of Kentucky is proud to offer a generous employee benefits package. We provide insurance, retirement savings, tools for your financial security and many benefits for your well-being.
UK offers professionals a wide array of fulfilling opportunities for staff and faculty. We offer a supportive work environment and the shared goal of supporting the greater good of our students, patients and colleagues. Join us, and you'll be part of something truly special. Our University is recognized worldwide for excellence in teaching, research and service and as a catalyst for intellectual, social, cultural and economic development.