Agriculture Extension Associate Senior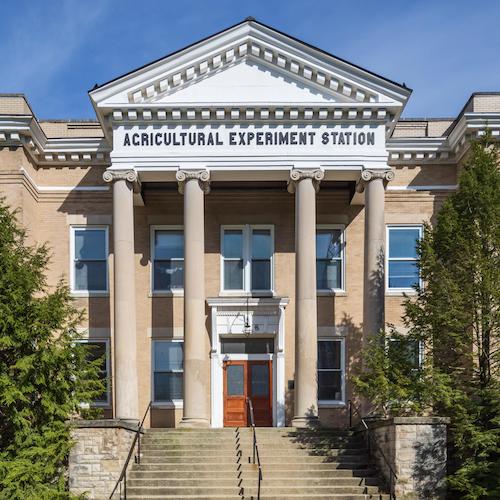 This position is responsible for the Kentucky 4-H Livestock Judging Program; Kentucky 4-H Livestock Skillathon; Youth Livestock Project Programs; Kentucky 4-H Livestock and Horse Volunteer Certification Program; and Collegiate Livestock Judging Program. This includes, but is not limited to the oversight of the KY Youth Market Animal Validation Program and the KY Youth Breeding Animal Nomination-Identification Program. Duties include, but are not limited to:
* Provide oversight of all activities associated with the KY 4-H Livestock Judging Program.
* Plan and conduct judging contests and Skillathon contest.
* Train the KY 4-H All-Star Livestock Judging team.
* Develop and update curriculum and educational resources and implement training and workshops for agents, volunteers, and youth.
* Secure funding and manage budgets for the programs.
* Maintain program websites.
* Supervise graduate student judging coach and coordinate and/or teach the Live Animal Evaluation course.
* Other duties as assigned.
Cooperation and coordination with the State 4-H Office is required. This position is located in Lexington, KY, with significant travel in-state and out-of-state for workshops and contests. Requires a valid drivers license and completion of the 12-passenger van training.
The University of Kentucky considers the health, safety and well-being of our entire community to be a top priority. In alignment with this priority, all new hires must provide proof of COVID-19 vaccination or obtain an approved medical or religious exemption as a condition of employment. For areas that fall under the federal CMS mandate, start of employment cannot occur until two weeks after receiving the full COVID-19 vaccination series or upon obtaining an approved exemption. Only vaccines approved by the World Health Organization can be accepted.
The University of Kentucky is a great college to work for, according to a 2021 survey conducted by Modern Think. For the fourth consecutive year, the university has been recognized by the research and consulting leader in the work environment.
The University of Kentucky is proud to offer a generous employee benefits package. We provide insurance, retirement savings, tools for your financial security and many benefits for your well-being.
UK offers professionals a wide array of fulfilling opportunities for staff and faculty. We offer a supportive work environment and the shared goal of supporting the greater good of our students, patients and colleagues. Join us, and you'll be part of something truly special. Our University is recognized worldwide for excellence in teaching, research and service and as a catalyst for intellectual, social, cultural and economic development.