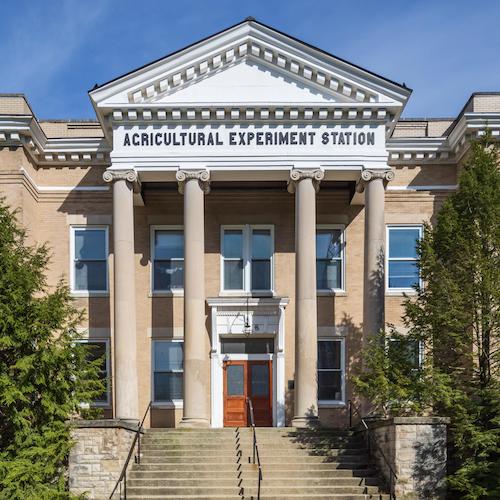 This position is located at the Coldstream campus on Newtown Pike.
The College of Agriculture, Food, and Environment, Equine Analytical Chemistry Lab seeks a Scientist. The Laboratory is a high technology resource that serves the needs of a diverse equine clientele from the performance horse and racehorse industries as well as individual clients. The Scientist position is responsible for method development, operating and maintaining analytical laboratory instrumentation such as LC, ICP-MS, LC-MS, GC-MS, GC-MS/MS, LC-MS/MS, LC-MS QTOF; ensuring compliance with laboratory protocols: effectively implementing all rules for reporting results; analyzing all test samples and interpreting results; developing and modifying techniques to improve the detection of banned substances; ensuring accurate and complete documentation of test samples and results; preparing result packages to be represented to the legal office; participating in on-going research projects; and maintaining a clean, safe and secure laboratory environment.
To find out more about the ne Analytical Chemistry Lab please visit eacl.ca.uky.edu
The University of Kentucky considers the health, safety and well-being of our entire community to be a top priority. In alignment with this priority, all new hires must provide proof of COVID-19 vaccination or obtain an approved medical or religious exemption as a condition of employment. For areas that fall under the federal CMS mandate, start of employment cannot occur until two weeks after receiving the full COVID-19 vaccination series or upon obtaining an approved exemption. Only vaccines approved by the World Health Organization can be accepted.
The University of Kentucky is a great college to work for, according to a 2021 survey conducted by Modern Think. For the fourth consecutive year, the university has been recognized by the research and consulting leader in the work environment.
The University of Kentucky is proud to offer a generous employee benefits package. We provide insurance, retirement savings, tools for your financial security and many benefits for your well-being.
UK offers professionals a wide array of fulfilling opportunities for staff and faculty. We offer a supportive work environment and the shared goal of supporting the greater good of our students, patients and colleagues. Join us, and you'll be part of something truly special. Our University is recognized worldwide for excellence in teaching, research and service and as a catalyst for intellectual, social, cultural and economic development.