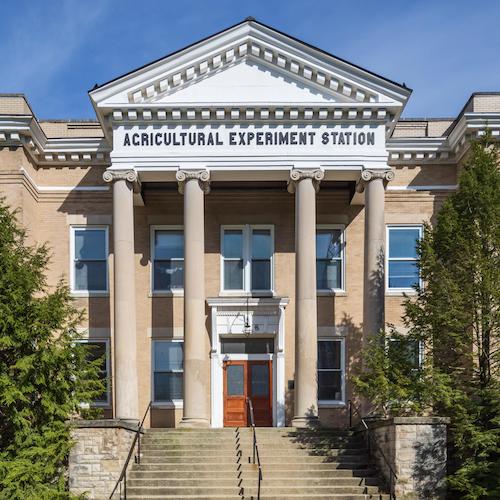 The employee in this position will conduct highly specialized & technical laboratory analytical procedures on seed samples. Primary emphasis will be on germination, vigor & trait analysis of regulatory & service samples with all types of seeds including, but not limited to, grains, grasses, vegetables, native species & mixtures. Specific tasks will include: 1) planting seed kinds according to established test conditions, 2) seedling evaluation according to documented criteria, 3) calculation and reporting of analytical results and, 4) special evaluation techniques of genetically modified seeds. Maintaining confidentiality of sample results & adherence to laboratory safety standards are required. Other responsibilities include monitoring of lab equipment, sample filing, sample destruction, monitoring & ordering lab supplies & maintain a clean & orderly laboratory working area. Some training of students is necessary as well as other requested duties related to lab function.
The University of Kentucky is a great college to work for, according to a 2021 survey conducted by Modern Think. For the fourth consecutive year, the university has been recognized by the research and consulting leader in the work environment.
The University of Kentucky is proud to offer a generous employee benefits package. We provide insurance, retirement savings, tools for your financial security and many benefits for your well-being.
UK offers professionals a wide array of fulfilling opportunities for staff and faculty. We offer a supportive work environment and the shared goal of supporting the greater good of our students, patients and colleagues. Join us, and you'll be part of something truly special. Our University is recognized worldwide for excellence in teaching, research and service and as a catalyst for intellectual, social, cultural and economic development.