Agriculture Communications Specialist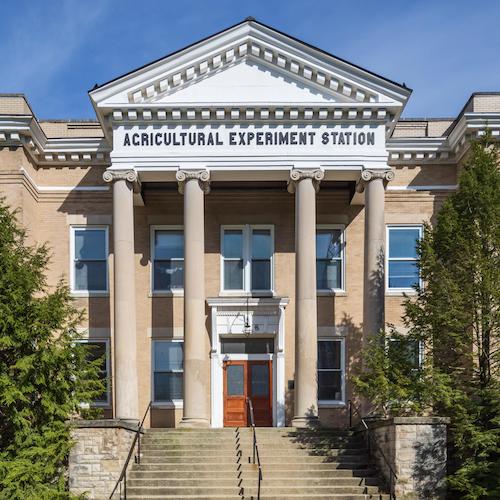 The University of Kentucky Martin-Gatton College of Agriculture, Food and Environment is seeing a dynamic Agricultural Communications Specialist to champion media relations and communications for all internal and external partners that serve (and support) our threefold land-grant missions: teaching, research and extension. Through storytelling, producing timely, accurate, informative and inspirational news, this position plays a critical role in helping the college secure Kentucky's economic future in agriculture, food and environmental systems.
 
This position will have opportunities to partner with other creative service providers on the Agricultural Communications team including Marketing, Digital Communications and Publications. The ideal candidate will need to showcase (but not limited to) excellent writing and editing skills, visionary storytelling, multiple project management, comfortable creating and nurturing partnerships and collaborative teamwork, while balancing autonomous working . This position is essentially a triage of these main responsibilities: media relations, news and storytelling and project management.
 
The Ag Communications team is committed to promoting work-life balance by offering hybrid work arrangements. This position includes excellent benefits, growth and myriad engagement opportunities within the college and at the University of Kentucky. We are committed to an inclusive and welcoming workplace that offers a variety of employee enhancement initiatives, such as a formal mentoring program and professional development. To find out more about how we support being of, for and with Kentucky, click here.
The University of Kentucky is a great college to work for, according to a 2021 survey conducted by Modern Think. For the fourth consecutive year, the university has been recognized by the research and consulting leader in the work environment.
The University of Kentucky is proud to offer a generous employee benefits package. We provide insurance, retirement savings, tools for your financial security and many benefits for your well-being.
UK offers professionals a wide array of fulfilling opportunities for staff and faculty. We offer a supportive work environment and the shared goal of supporting the greater good of our students, patients and colleagues. Join us, and you'll be part of something truly special. Our University is recognized worldwide for excellence in teaching, research and service and as a catalyst for intellectual, social, cultural and economic development.