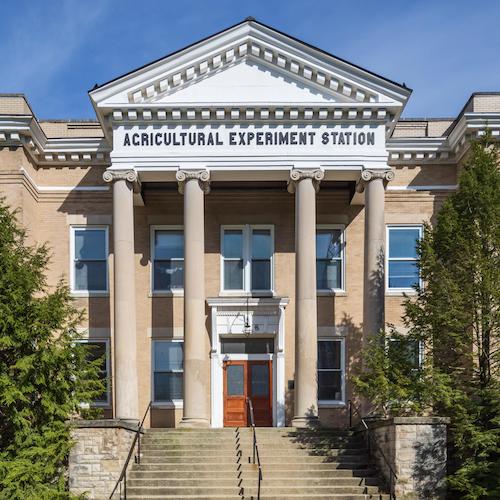 Position located at the C. Oran Little Research Farm in Versailles, KY (Woodford County).
This position is the assistant unit manager of the Swine Unit and will serve as the primary off-hour monitor of animal well-being, facility operation and biosecurity. Responsibilities of the position include: assist manager/teaching staff with laboratory classes involving swine husbandry and production; responsible for the daily operation of the unit in the absence of the manager; handle animals for relocation to experimental pens, weighing, collecting biological samples, etc; handle the preparation, weighing and distribution of experimental diets; monitor environmental conditions, animal health and record pertinent observations; complete required records and documentation for research projects; distribute feed; Handle animals for breeding, farrowing and relocation; monitor animal environment and health; clean and repair animal quarters and equipment; complete the required records and documentation. Knowledge of IACUS (Institutional Animal Care and Use Committee) and FASS guidelines is also important in this role. Other duties as required or needed.
The University of Kentucky is a great college to work for, according to a 2021 survey conducted by Modern Think. For the fourth consecutive year, the university has been recognized by the research and consulting leader in the work environment.
The University of Kentucky is proud to offer a generous employee benefits package. We provide insurance, retirement savings, tools for your financial security and many benefits for your well-being.
UK offers professionals a wide array of fulfilling opportunities for staff and faculty. We offer a supportive work environment and the shared goal of supporting the greater good of our students, patients and colleagues. Join us, and you'll be part of something truly special. Our University is recognized worldwide for excellence in teaching, research and service and as a catalyst for intellectual, social, cultural and economic development.